LUPI2
« It's time for the LUPI to get out of the woods. » 
(french version below)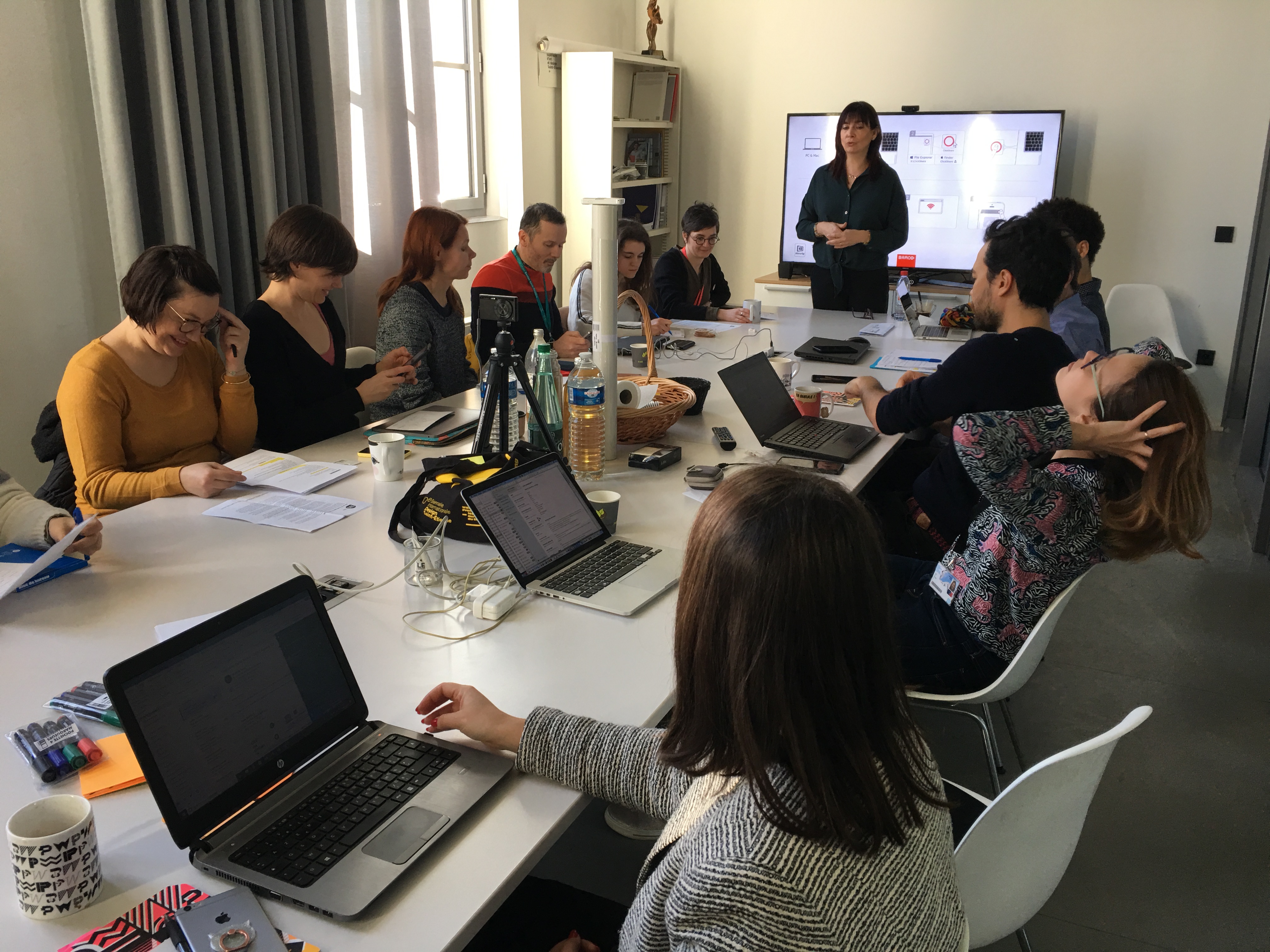 All participants of the LUPI COMMUNITY agree on this idea. However, when going to the « why » or « how », visions get fuzzier and opinions less convergent.
But basically, it may be normal. This is normal because around the table are a majority of designers and aficionados who see the confused need to « do something » with LUPI without even a glimpse of the ins or outs. This is normal also because LUPI is a complex and multifaceted object that caters to a wide variety of stakeholders to which they generate effects equally diverse and therefore difficult to summarize in a Unique Selling Proposition. Finally, it is normal because « out of the woods » is leaving the state that we know that it is time to explore another one for which we still have no idea.
And what do we de do when we faced with a complex problem, confused multi-causal one, that we feel without being able to clearly define it and that we do not really know how to explore the future? Well it's simple, it makes such a LUPI, a lab of uses that will allow by confronting a sample of selected users to co-construct a panorama of policy scenarios …
We therefore propose to make the first of LUPI LUPI a LUPI2or in other words, apply the LUPI method to this thorny question of how to enhance today the capital of 47 LUPI conducted since 2008.
BEYOND A SIMPLE TAUTOLOGY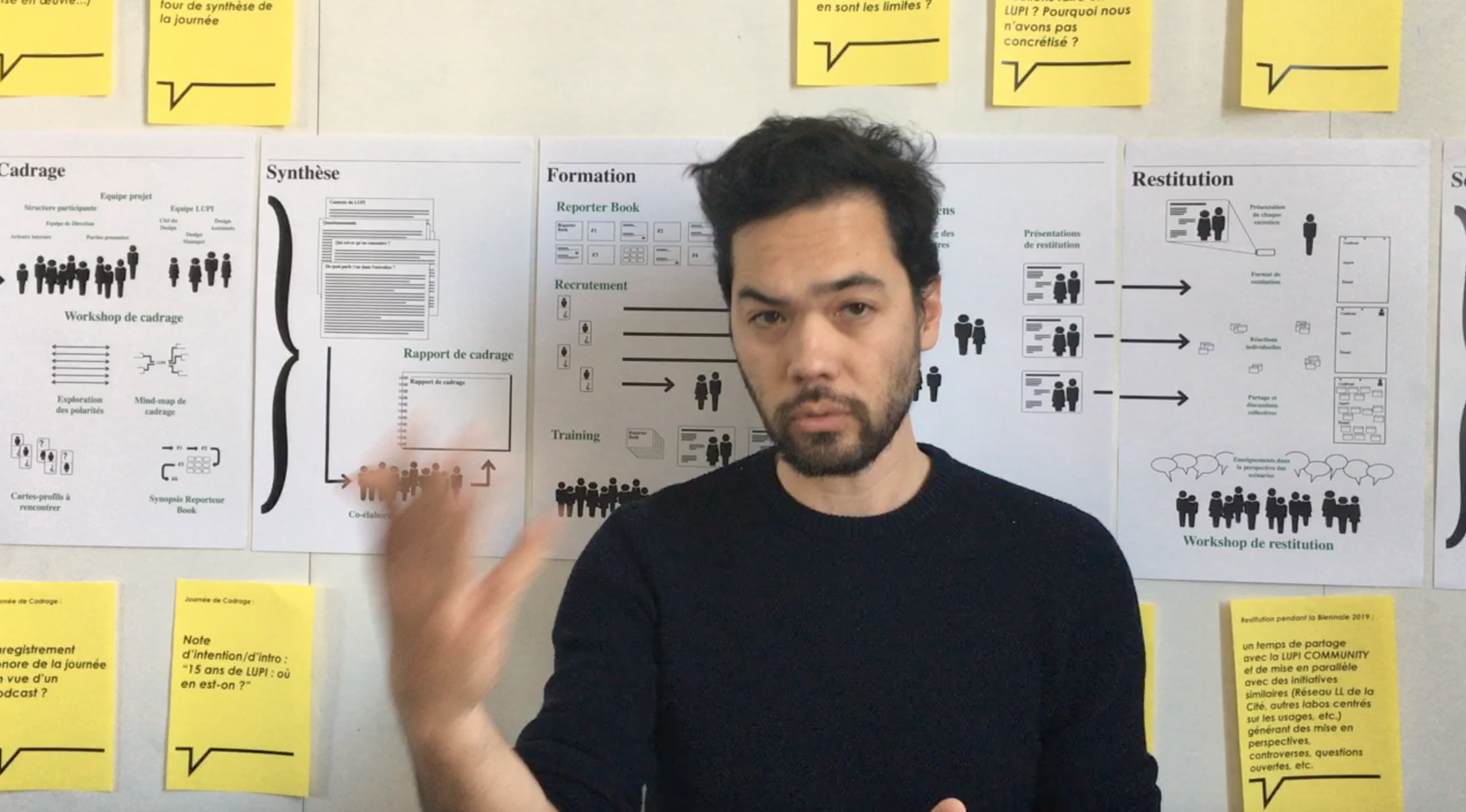 If LUPI proven itself as an exploratory tool in navigating a complex problem, it should be able to invent solutions to its own spread. But beyond finding a purpose to the LUPI, it could also generate the material of its release:
The LUPI's scoping daybeginning is expected to bring sponsors together – the team of the city – and the design team to better understand and pursue the issue of setting LUPI's visibility, to determine a set of profiles, meet and ask questions about them but also take a note of intent after 10 years of LUPI: where are we? or video clips;
The step interviewsof LUPI could enjoy the setting of the Biennale and the passage of many LUPI's interlocutors during its opening month. Selected profiles (ex. a former partner who has parlayed his LUPI, a participant in LUPI that nourished his work scenarios products, a person who has never ordered, a HR manager whose LUPI contributed welding teams, etc.) will provide video captured evidence in the way of in-depth interviews.
The LUPI returns daywill nourish and stimulate the Living Lab installed in the deck during the Design Biennale in 2019, illustrating the LUPI approach by holding this keystone day workshop of the LUPI's method and presenting multiple testimonies.
Finally, the panorama of scenariosconstructed will indicate different ways to reach different targets (ex. a blog post for pressed managers, a podcast that takes the time to tell to the general public, a video on InstragramTV for well-connected designers, etc.). But these scenarios also form the variety of materials that will make its dissemination (ex. a web page or a blog post, a podcast, a video IGTV, etc.), showing the different facets of LUPI to target different interlocutors' profiles).
LUPI2
"C'est le moment de sortir les LUPI du bois".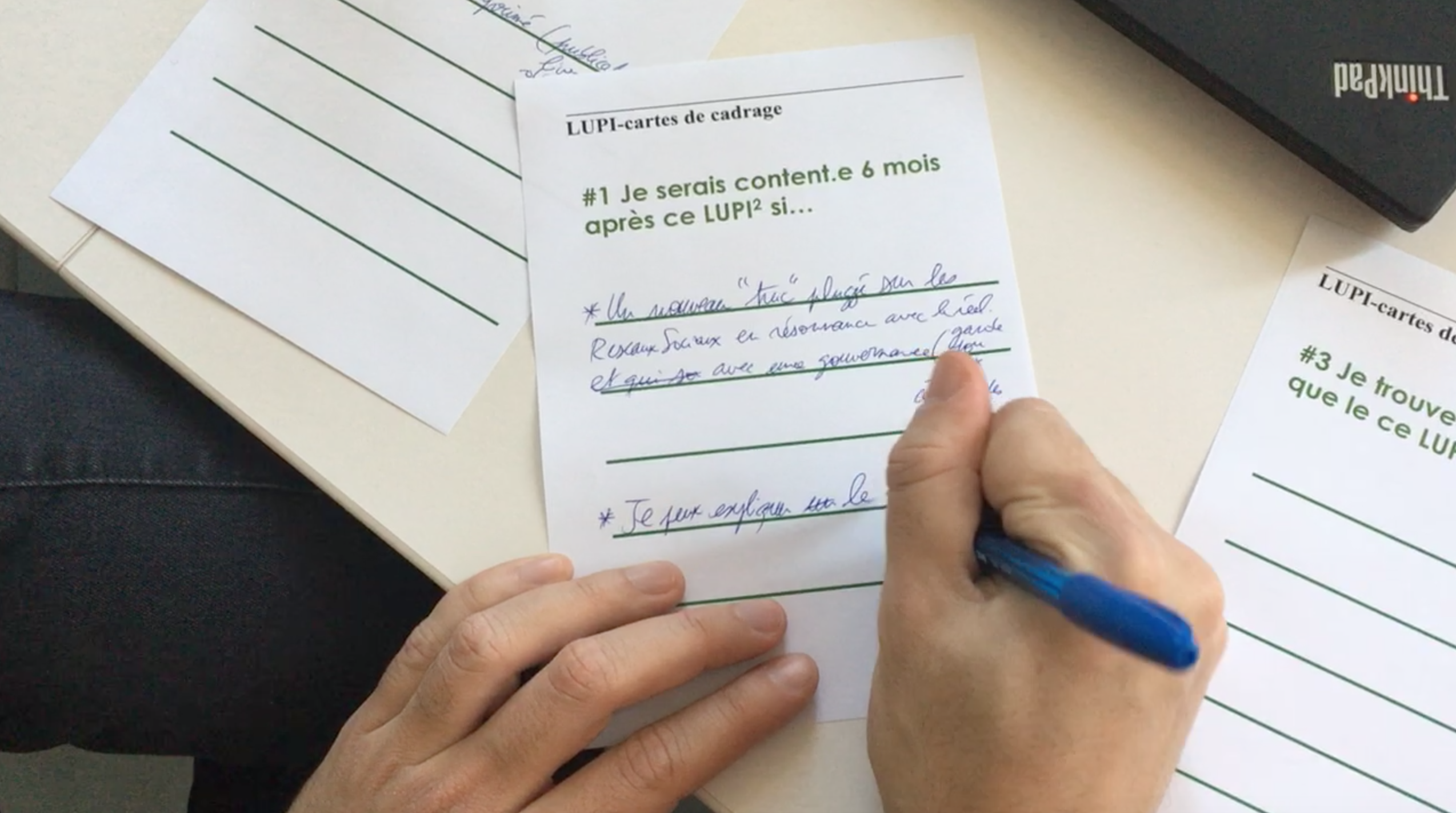 Tous les participants de la LUPI COMMUNITY s'accordent sur cette idée. En revanche quand on passe au "pourquoi" ou au "comment" les visions sont plus floues et les avis moins convergents.
Mais au fond c'est peut-être normal. C'est normal parce qu'autour de la table se trouvent une majorité de designers ou d'aficionados qui perçoivent la nécessité confuse de "faire quelque chose" avec les LUPI sans encore entrevoir ni les tenants ni les aboutissants. C'est normal aussi parce que les LUPI sont un objet complexe et multiforme qui s'adresse à une large variété de parties prenantes pour qui ils génèrent des effets tout aussi divers et donc malaisé à résumer en Unique Selling Proposition. Enfin c'est normal car "sortir du bois" c'est quitter l'état actuel que l'on connait pour en explorer un autre dont on a encore aucune idée.
Et que fait-on quand on est confronté à une problématique complexe, multi-causale que l'on ressent confusément sans pouvoir la définir clairement et que l'on ne sait pas trop comment explorer l'avenir ? Et bien c'est simple, on fait par exemple un LUPI, un Labo des Usages qui va permettre en se confrontant à un échantillon d'utilisateurs choisis de co-construire un panorama de scénarios d'orientation…
Nous nous proposons donc de faire le premier LUPI des LUPI, un LUPI2ou en d'autres termes appliquer la méthode LUPI à cette question épineuse de comment au jour d'aujourd'hui valoriser le capital de 47 LUPI menés depuis 2008.
AU-DELÀ D'UNE SIMPLE TAUTOLOGIE
Si le LUPI a fait ses preuves en tant qu'outil exploratoire pour s'orienter dans une problématique complexe, il devrait être à même d'inventer des solutions à sa propre dissémination. Mais au-delà d'un moyen la finalité de ce LUPI pourrait aussi générer le matériel de cette dissémination :
La journée de cadragedébutant le LUPI devrait permettre de faire se rencontrer les commanditaires – l'équipe de la Cité – et l'équipe de designers pour mieux cerner et approfondir la question de la mise en visibilité des LUPI, déterminer un ensemble de profils à rencontrer et les questions à leur poser mais aussi en tirer une note d'intention après 10 ans de LUPI : où en est-on ? ou des capsules vidéo ;
L'étape entretiensdu LUPI pourra profiter du cadre de la Biennale et du passage de nombreux interlocuteurs des LUPI pendant son mois d'ouverture. Les profils choisis (ex. un ancien commanditaire qui a fait fructifier son LUPI ; un participant au LUPI qui a nourri son travail des scénarios produits ; un intéressé qui n'a jamais passé commande ; un responsable RH dont le LUPI a contribué à souder les équipes ; etc.) fourniront autant de témoignages capturés en vidéo à la manière d'interviews en profondeur ;
La journée de restitutiondu LUPI  pourra nourrir et animer le Living Lab installé dans la Platine durant la Biennale du Design 2019 en illustrant l'approche des LUPI tant par la tenue de cette journée d'atelier clé de voute de la méthode LUPI que par les multiples témoignages qui y seront présentés.
Enfin, le panorama de scénariosconstruits indiqueront les différents modalités de toucher les différentes cibles (ex. un article de blog pour manager pressé ; un podcast qui prend le temps de raconter au grand public ; une vidéo sur InstragramTV pour designer branché ; etc.). Mais ces scénarios constitueront aussi le matériel varié qui permettra de faire la dissémination (par exemple une page web où un post de blog, un podcast, un vidéo IGTV, etc. montreront les différents facettes du LUPI à différent profils d'interlocuteurs cible).