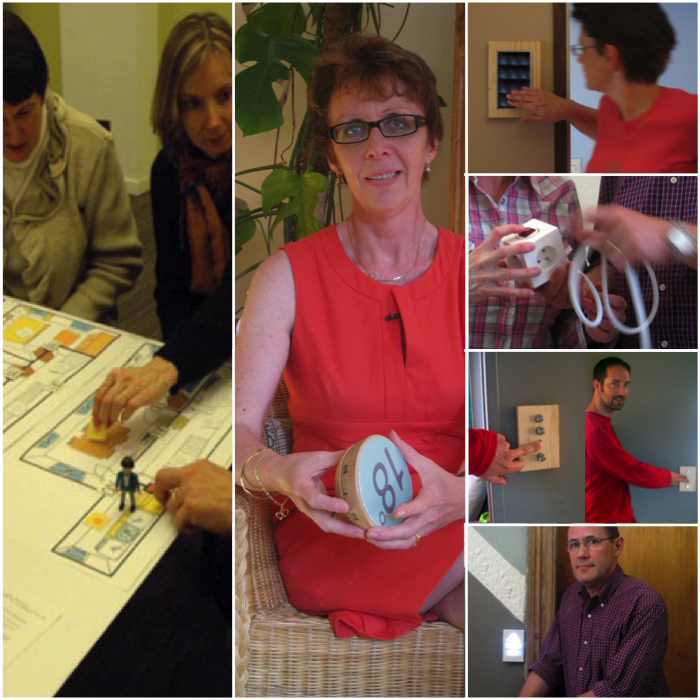 ---
How to design domestic appliances to shift users practices? Beyond consuming less, how usage of goods could prompt filthy energy consumption?
The ISEU research project funded by the Belgian Scientific Federal Policy includes a large co-design process with users. A sample of families willing to challenge their daily practices were involved through an interactive casting process. They receive researchers for long sessions at their homes, took part to design workshops in order to define new devices. Mock-ups of light switches, thermostats, washing machines and smart meters they co-design were delivered at their home. Finally their record short videos to explain and communicate why they think their new design will change their practices in using energy…
https://www.strategicdesignscenarios.net/iseu/
---
Partners:
BELSPO Belgium Scientific Policy, Belgium
IGEAT – ULB (Institute for Environmental Management and Land-Use Planning, Free University of Bruxelles), Belgium
CRIOC Centre of Research and Information of Consumer Associations, Belgium
ICEDD (Institute for Advice and Studies on Sustainable Development), Belgium
---
August 2009
The short video clips of the users presenting their involvement in a design process, the results they obtained and the behaviours changes they expect were recorded to feed the following of the ISEU research project, in particular to stimulate qualitative discussions with larger samples of users as well as designers and producers of domestic appliance.