PERL working on green jobs for sustainable living…
March 6th-9th 2013 in Marseille, France was the official launch of the second PERL project  recently approved for 3 more years of activities financed by the Lifelong Learning Programme of DG Education and Research. PERL for who still doesn't' know this now somewhat famous network stands for Partnership for Education and Research for Responsible Living and is a partnership of educators, researchers  and practitioners from over 140 institutions in more than 50 countries. PERL stand under the patronage of UNEP, UNESCO, 10YFP on Sustainable Consumption and Production and Norwegian Ministry of Children Equality and Social Inclusion.
Victoria Thoresen, Hedmark University College, Hamar Norway and coordinator of PERL opens this first round of Collective Working Meeting under placed under the title of the Rio+20 outcome document 'The Future WE Want' and listing the 15 workgroups that will collaborate for 3 years on topics such as curriculum development, building capacity in teacher training, , Encouraging constructive stakeholder involvement of youth or developing education about responsible living outside of Europe
SDS was already active of the CCN the Consumer Citizenship Network before PERL where the LOLA project a didactic process for approaching sustainability by investigating social innovation, was developed. It is now in the steering committee of PERL and in particular involved in a work group focusing Green jobs for sustainable living.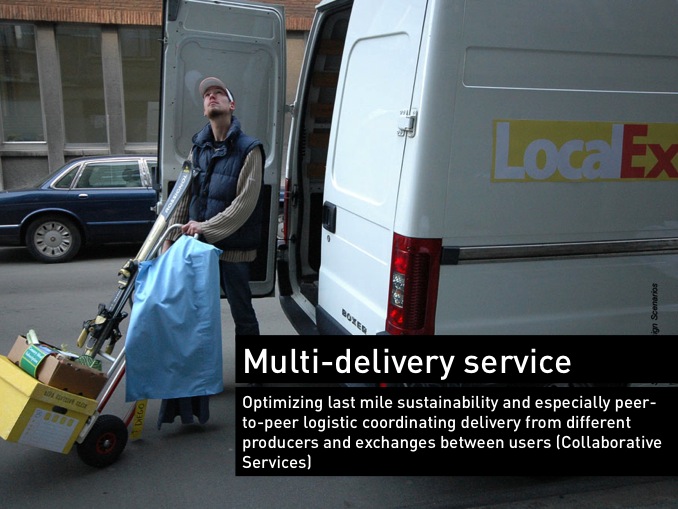 The intention of the working group is to build on a series of recent Foresight  (among which of course SPREAD Sustainable Lifestyles 2050 or CORPUS SCP Knowledge Hub in which SDS was involved) to generate a creative vision of what will be the green jobs in this (these) hypothesis of sustainable society.
What the PERL network will bring is the articulation between jobs and skills: what are the professional skills that will be needed to generate these green jobs in particular and more broadly, what are the life skills to support more sustainable societies of the future.
The work group will address with a co-creation process based on a series of workshops in Europe four main categories of stakeholders:
– Governments and politicians interested in ensuring jobs creation for their citizens;
– Businesses interested in ensuring that there is a skilled labour force to execute sustainable business;
– Educators interested in equipping students with the life skills and professional skills to make them successful in the future;
– Youths interested in what their future could look like, how they will choose to live and what they will choose for their work or livelihood.
The main differences between what already exist (i.e. Rethinking Work, Green jobs Initiatives) and the intentions of this PERL work group is certainly to focus on the demand side starting from lifestyles visions where most previous initiatives were focussing the supply side and potentials of green tech. Beyond general visions on overall change in term of work-life balance, lifelong learning, segmentation between paid job/project job/personal job the Green Jobs for Sustainable Lifestyles will also adopt a hands-on and micro-scale level to focus and envision concrete job profiles…