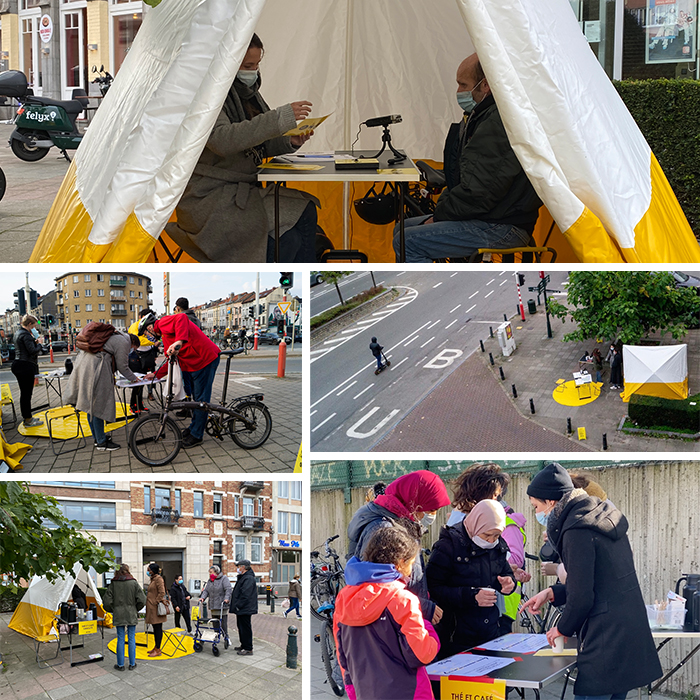 Post by Christophe Gouache
2021 is the centenary of the fusion of the former communes of Laeken, Neder Over Hembeek and Haren to the City of Brussels (Belgium). For this 100 years anniversary, the Museum of the City of Brussels decided to give voice to citizens living in these 3 former communes. Strategic Design Scenarios collaborated with them in order to design the setup to collect citizens' voices and the actual collection of the testimonials. SDS used a pop-up design in order to be easily mountable and unmountable in different neighbourhoods every week. The pop yellow color and surprising tent-shape setup helped us catch passers-by's attention. Then, everything starts with a cup of coffee. Or tea. The conversation starts and we discuss about the neighbourhood, if they like it, how long they've been living here, etc. Once the first contact has been made, people are then invited to get into the tent for a short audio-captured conversation. Some key topics are discussed: housing, mobility, heritage, food, public space, etc. Some people complain about the state of the neighbourhoods, some are enthouasiastic about the changes happening, some are nostalgic, some just moved in, some have been there for 50 years, etc.
Over 150 testimonials were collected in the process. Very diverse voices, from all social backgrounds, origins, religions, etc. Some positive, some less, but all legitimate and worth hearing.
All the testimonials integrated the archive of the Museum of the City of Brussels and some of the testimonials have been published online in the form of an interactive map. A picture (taken by a local photographer, @Stafy_pix) is attached to each testimonial. If you wish to listen to the testimonials and watch the photographies, click on the link below.
If you want to listen to people's voices, you have to go get them where they are. In the street.
"Donner la parole aux habitants n'est pas suffisant, il faut aller la chercher" from Strategic Design Scenarios on Vimeo.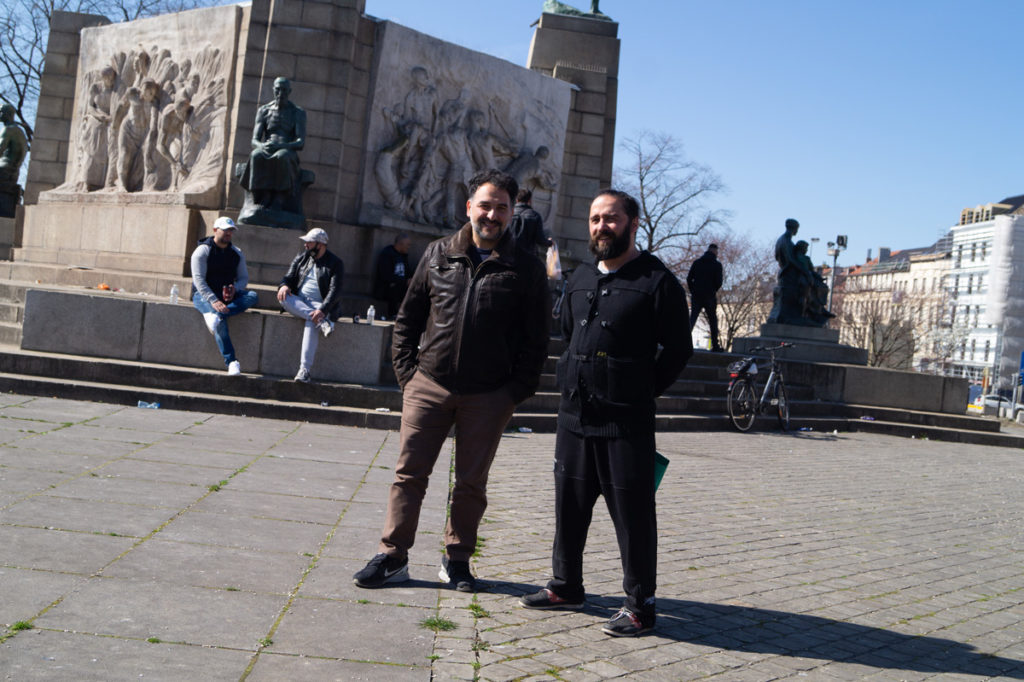 ---
Link: Go to the testimonials
---
Partners: Musée de la Ville de Bruxelles, Strategic Design Scenarios, Sigried Kellens and Maria Cala (@Stafy_Pix)