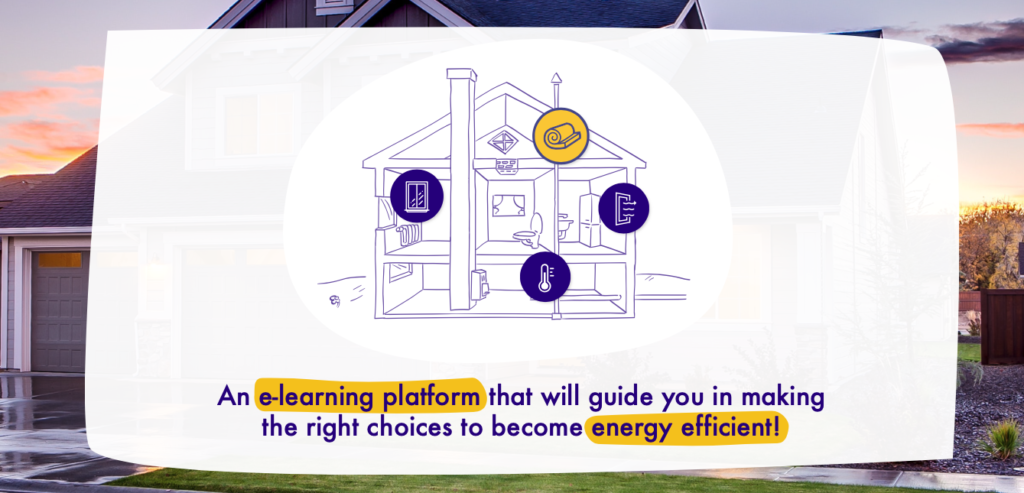 Energy Conscious Consumers (ECO2) is a Horizon 2020 funded research project which helps increase European citizens' energy literacy and improve their energy efficiency. Since consumers play a key role in the transition processes towards sustainable energy, the project will engage and empower them to consume energy more consciously in their everyday life.
ECO2 takes form with ACT4ECO, an e-learning platform, which guides you in taking action in these 5 different themes:
– Understanding your energy consumption: get a better understanding of your energy bills and energy saving potential by breaking down the energy consumption of your household appliances and daily routines.
– Improving your house: learn how to understand, identify and prioritise between different opportunities to improve the energy performance and indoor climate of your home and your comfort.
– Becoming a smart consumer: become familiarised with tools to monitor and mange energy consumption by understanding and correctly using ICT energy equipment and smart solutions.
– Producing your own energy: learn about all the possibilities for becoming a prosumer, investing in small-scale renewable energy production to meet your energy demand.
– Avoiding bad energy habits: realise the full expected gains from your energy efficiency measures and efforts by avoiding taking up new or old undesirable energy consumption habits.
In ECO2, SDS contributes to the design of the platform through a user-centered approach and the Innovation and design needs of energy-efficient solutions. ­­
More details will be available soon!