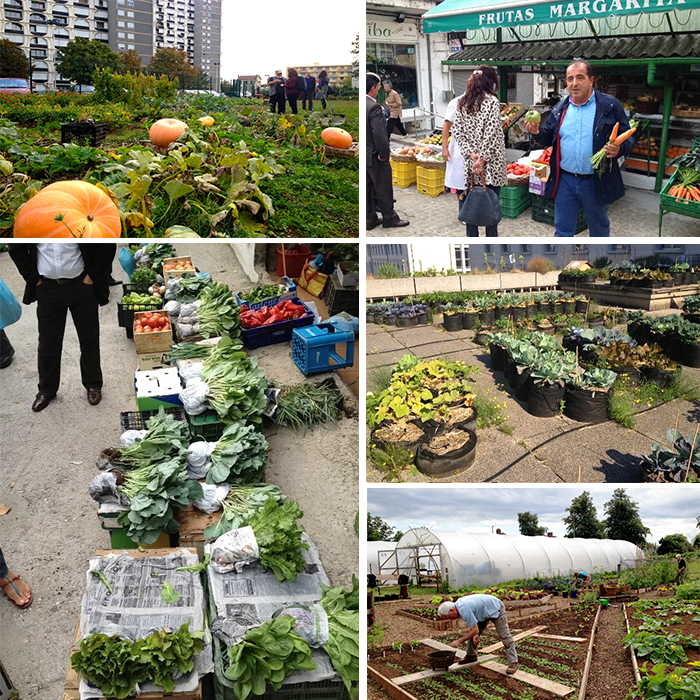 The URBACT Thematic Network "Sustainable Food in Urban Communities" is a project involving 10 European cities that wish to grow, deliver and enjoy more sustainable food: they are looking for joint, effective and sustainable solutions to develop low-carbon and resource-efficient urban food systems.
The 10 partners are:
> Brussels Environment of the Brussels Capital
Region (Lead Partner) (Belgium),
> the Bristol City Council (United Kingdom),
> City of Messina (Italy),
> the Municipality of Amersfoort (Netherlands),
> the City of Lyon (France),
> the City of Göteborg (Sweden),
> Vaslui Municipality (Romania),
> Ourense City Council (Spain),
> City of Oslo (Norway) and
> Athens development and destination
management agency sa (Greece).
KEY POINT OF FOCUS
The network will focus on:
–GROWING fruit and vegetable in the city, in gardens, in parks, on rooftops, on balconies, on derelict lands, etc., safeguarding & improving fertility of lands
–DELIVERING food stuffs in a more sustainable and less carbon intensive way.
–ENJOYING more sustainable food (local products, without pesticides, seasonal and fresh products, etc.)accessible for all the population while improving diets (reducing the share of animal protein and processed foods), using products that meet environmental and sustainability criteria (certification), and preventing waste (food and its packaging).
ACTIVITIES
The network will be active from May 2012 to April 2015:
– At city level: establish a Local Support Group with stakeholders to draw up a Local Action Plan for Sustainable Food in each partner city.
– At network level: exchange with network partners through workshops and conferences on sustainable food to produce joint outputs and feed local action plans.
– At URBACT programme level: exchange and learn with partners from other URBACT networks at capacity building seminars, annual conferences, summer university…
– Across Europe: exchange and share knowledge about urban sustainable food strategies with Cities and other interested parties across Europe through a newsletter, conferences, online publications…
---
Links :
Project Blog
Click here to download the PDF version of the book:
URBACT_Creating Space for Sustainable Food Systems in Urban Communities