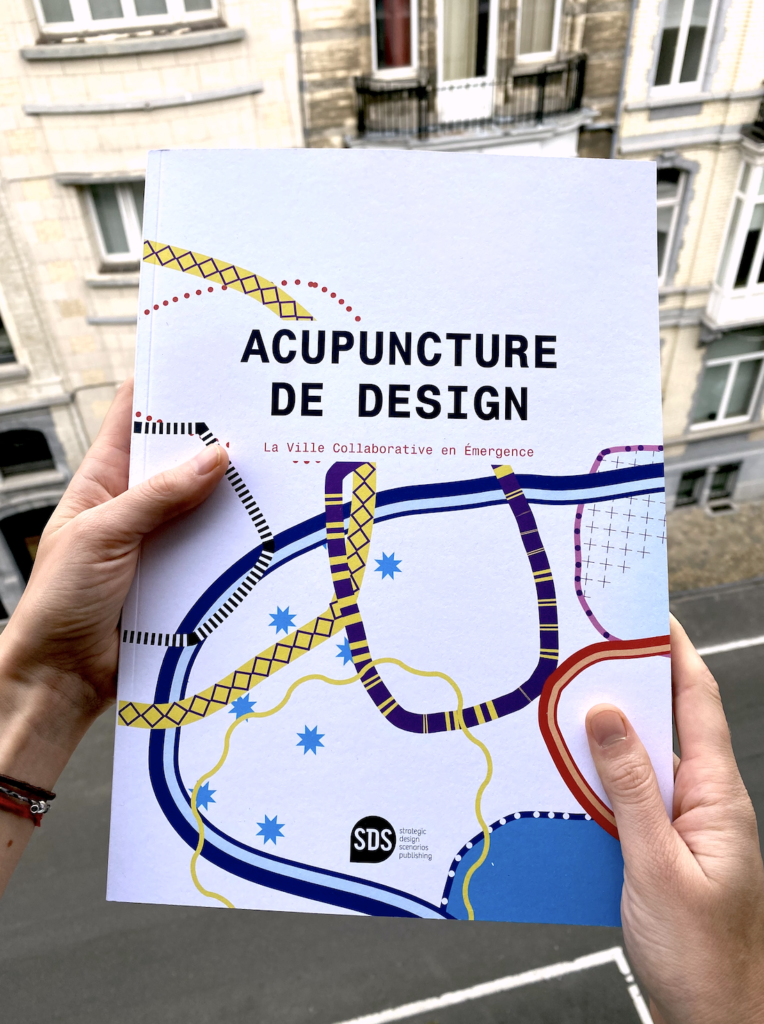 EN | How can design facilitate collaboration in the city so as to create supportive, sustainable and democratic lifestyles?
Within the context of Lille 2020, World Design Capital, the Maison POC Collaborative City explores more than a hundred local and global projects as a way of identifying emerging visions of sharing, mutual aid and cooperation.
This publication looks back on two years of investigative work carried out by the curatorial team around the territory's projects, the public, private and citizen actors who have carried them out and the designers who attended them. It combines these projects with those of DESIS labs in design schools and universities around the world, with the design of doing and living together in the European cities of the URBACT networks, and shows how the activation of a set of selected projects acts as a form of acupuncture for the territory and a transformation of a complex system of interrelated actors through a multitude of design projects, from which emerge fifteen new types of collaboration and which constitute models to inspire the design of a more collaborative city.
Download for free the publication from our shop by clicking here.
---
FR | Comment le design peut-il faciliter la collaboration dans la ville pour inventer des modes de vie plus solidaires, soutenables et démocratiques ?
Dans le cadre de Lille 2020, Capitale Mondiale du Design, la Maison POC Ville collaborative explore plus d'une centaine de projets locaux et du monde pour détecter les visions émergentes de partage, d'entre-aide et de coopération.
Cette publication revient sur les deux ans de travail d'enquête de l'équipe commissariat auprès des projets du territoire, des acteurs publics, privés et citoyens qui les portent et des designers qui les accompagnent. Elle croise ces projets avec ceux des labos DESIS d'écoles et universités de design du monde entier, avec le design du faire et du vivre ensemble des villes européennes des réseaux URBACT et montre comment l'activation d'un ensemble de projets choisis constitue une forme d'acupuncture du territoire, de transformation d'un système complexe d'acteurs en interrelation par une multitude de projet de design dont émerge une quinzaine de nouvelles formes de collaboration et qui constituent autant de modèle pour inspirer le design d'une ville plus collaborative.
Téléchargez gratuitement la publication sur notre shop en cliquant ici.