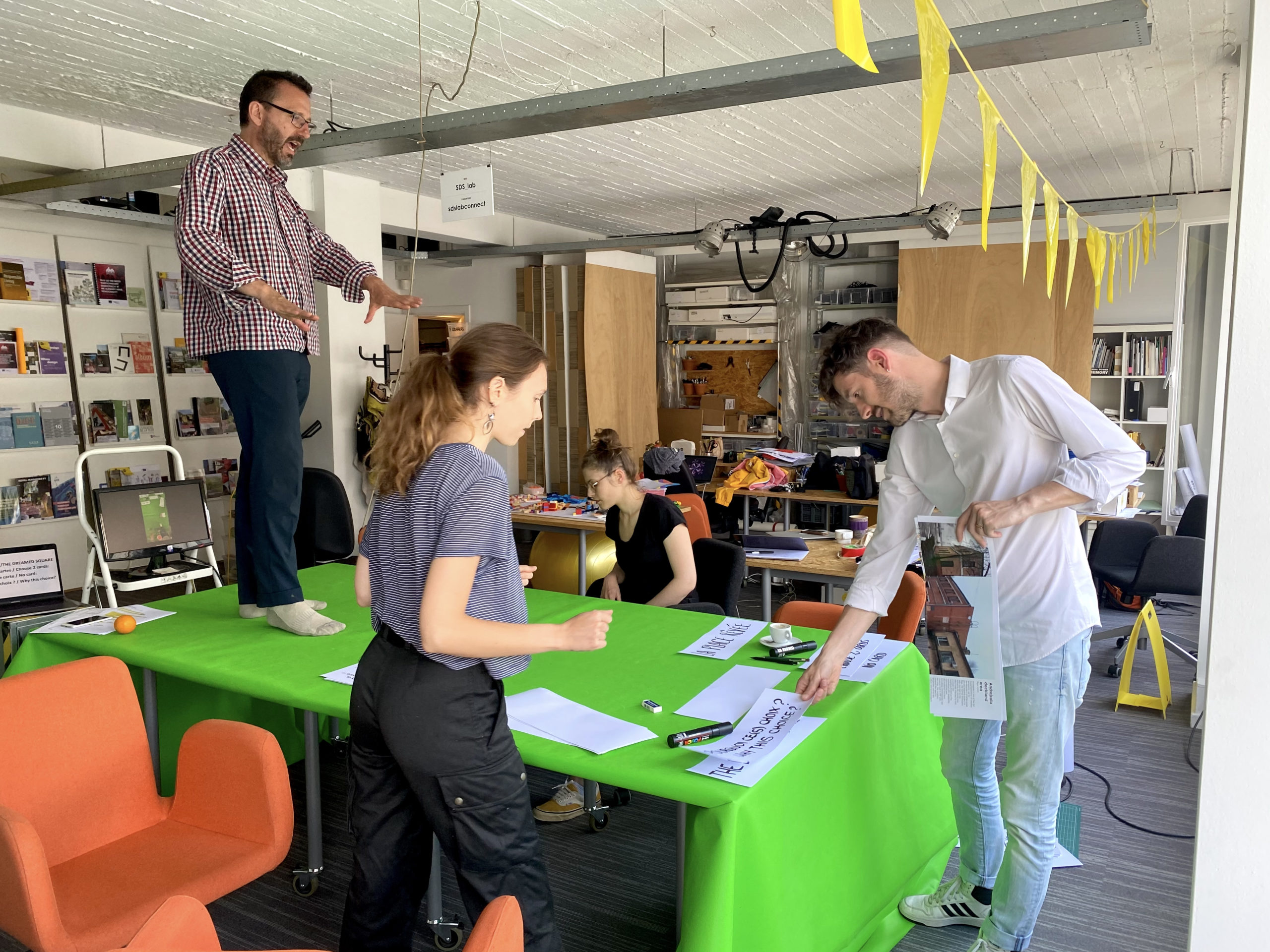 "Strategic Design Scenarios behaves also as a teaching opportunity between research and professional worlds receiving permanently young creative students coming from design schools and universities worldwide…"
---
You are a design student who wishes to join us for an internship?
Sorry, for the moment, we have no internship vacancy. The next internship period will start in February 2022.
---
Marie-Ange Dubreuil, from France, is currently on board with us.
Former students, coming from all over Europe and beyond that we hosted along the many years at SDS lab (since 2003)!
Agnes Chiara
Alberto Solazzi
Aldo Olivero @aldo_olivero
Alice Conquand
Anne Schön
Antonio Palumbo
Arlon Stok
Blanche Dujardin
Charles Assier
Charlotte Schoeffler
Chloé Bousquet
Chloé Vermeulin
Christophe Gouache @cgouache
Christopher Santerre @chsanterre
Cléo Fauvarque
Dasha Spasojevic
Deniz Orçun @denizveorcun
D'Angelo
Elena Fichera
Elin Tobias
Emilie Bourgeot
Emma Livet
Eve Lerouge
Fiora Noël
Gaetan Mazaloubeaud
Giulia Durante
Giuseppe De Francesco
Jeanne Riot
Juli Mata @julialmata
Karine Aboudarham
Khushboo Balwani @khushbooBalwani
Lotte Boury
Louise Roussière
Martin Lefebvre
Mathieu Grosche
Maureen Lois
Métivier Thibaut
Michael Schnell @mischnell
Milan Kieffer
Nannan Li  @nannan_li
Nicoletta Crisponi @NicolettaCrispo
Nicoletta Spagnolo
Paola Paleari
Paul Juin
Pauline Moussier
Perrine Boissier @PerrineBoissier
Petra Salaric
Raphaelle Agostini
Roberta Motter @robertamotter
Ruby Yu-Rung Jeng
Sabina Verma
Sabrine Bibollet
Sara Girardi @sara_girardi
Selam Mebrahtu
Serena Nardin
Thibaut Métivier