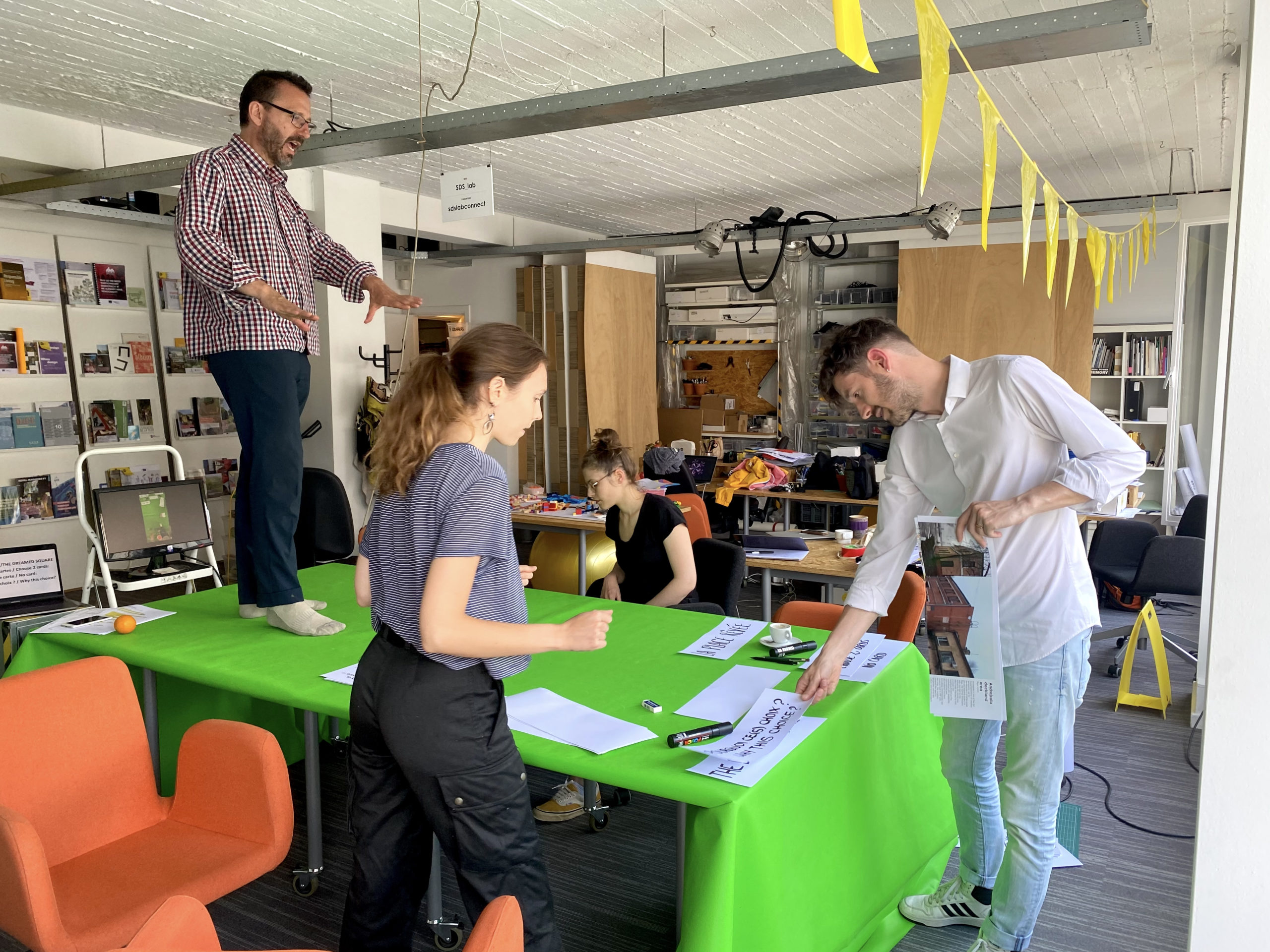 "Strategic Design Scenarios behaves also as a teaching opportunity between research and professional worlds receiving permanently young creative students coming from design schools and universities worldwide…"
---
You are a design student who wishes to join us for an internship?
Sorry, for the moment, we have no internship vacancy. 
For internship questions, requests & applications please email selam[at]strategicdesignscenarios.net
---
Former students, coming from all over Europe and beyond that we hosted along the many years at SDS lab (since 2003)!
Agnes Chiara
Alberto Solazzi
Aldo Olivero @aldo_olivero
Alice Conquand
Anne Schön
Antonio Palumbo
Arlon Stok
Blanche Dujardin
Charles Assier
Charlotte Schoeffler
Chloé Bousquet
Chloé Vermeulin
Christophe Gouache @cgouache
Christopher Santerre @chsanterre
Cléo Fauvarque
Dasha Spasojevic
Deniz Orçun @denizveorcun
D'Angelo
Elena Fichera
Elin Tobias
Emilie Bourgeot
Emma Livet
Eve Lerouge
Fiora Noël
Gaetan Mazaloubeaud
Giulia Durante
Giuseppe De Francesco
Jeanne Riot
Juli Mata @julialmata
Karine Aboudarham
Khushboo Balwani @khushbooBalwani
Lotte Boury
Louise Roussière
Marie Ange Dubreuil
Martin Lefebvre
Mathieu Grosche
Maureen Lois
Métivier Thibaut
Michael Schnell @mischnell
Milan Kieffer
Nannan Li  @nannan_li
Nicoletta Crisponi @NicolettaCrispo
Nicoletta Spagnolo
Paola Paleari
Paul Juin
Pauline Moussier
Perrine Boissier @PerrineBoissier
Petra Salaric
Raphaelle Agostini
Roberta Motter @robertamotter
Ruby Yu-Rung Jeng
Sabina Verma
Sabrine Bibollet
Sara Girardi @sara_girardi
Selam Mebrahtu
Serena Nardin
Thibaut Métivier