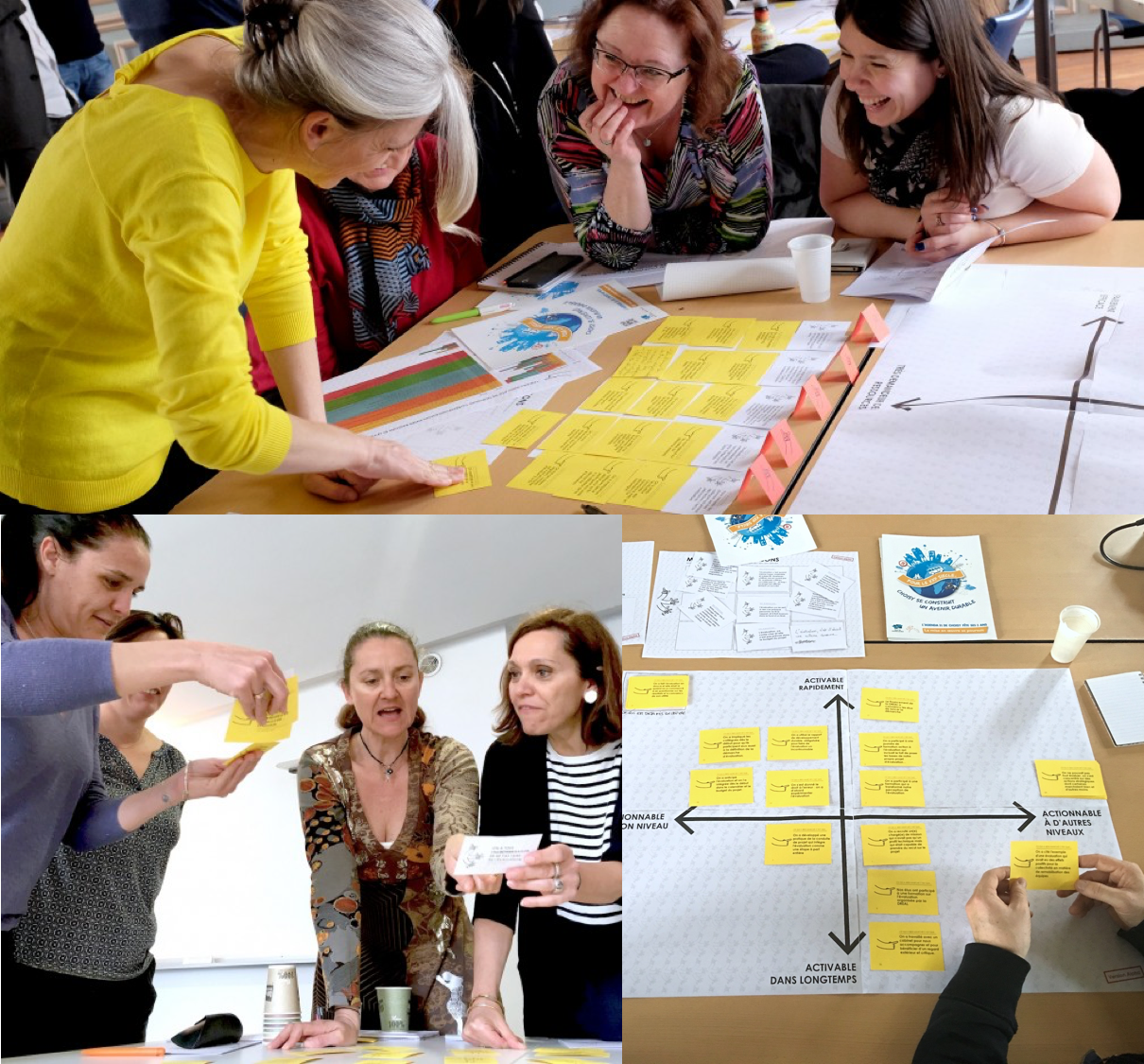 [english]
Why don't we assess the executed public policies of our inlands? What is preventing it from happening? Why does it never/hardly ever happen? How could we ensure that the local people overcome this situation and succeed in initiating steps torward assessing their inland project?
In order to answer these questions, SDS and Quadrant Conseil have created the game Evalophobia : We all have a good reason not to evaluate public policies. This thought-provoquing game, with a quirky twist to it, was developped using a participativ approach including over 40 collectivities (elected representatives, task officers, directors, etc.) and ressources/support actors (DREAL, DRIEE, Regional Agency for Energy, CEREMA, etc). It aims at enabling assesment by identifying some of the obstacles and ways to overcome them. This award winning game (Futur Public 2017) serves as groundwork giving an appraisal of the context before initiating any assessment proces.
[français]
Pourquoi n'évalue t-on pas les politiques publiques qui sont mise en œuvre sur les territoires? Qu'est-ce qui bloque l'évaluation ? Pourquoi on n'en fait pas ou si peu ? Comment faire en sorte que les collectivités locales débloquent cette situation et réussissent à initier des démarches d'évaluation de leur projet de territoire?
Pour répondre à ces questions, SDS et Quadrant Conseil ont conçu un jeu, appelé Evalophobia : On a tous une bonne raison de ne pas faire d'évaluation des politiques publiques. Ce jeu décalé et provocant, qui a été élaboré de manière participative avec une quarantaine de collectivités (élus, chargés de missions, directeurs, etc.) et acteurs ressources/supports (DREAL, DRIEE, Agences Régionales de l'Énergie, CEREMA, etc) a pour objectif d'identifier les multiples freins à la mise en place d'évaluation et les leviers correspondants permettant de les débloquer. Ce jeu (Lauréat du Concours Futur Public 2017) sert donc en quelque de dispositif de "préchauffage" de l'évaluation en cela qu'il permet de vérifier le contexte (comme on vérifie les voyants d'un tableau de bord dans une voiture) avant de se lancer dans une démarche d'évaluation.